In our quest for sound equestrian training there are some important questions that we can consider in order to successfully negotiate the journey. These will help us create the optimum approach and ideal conditions for equine and rider learning.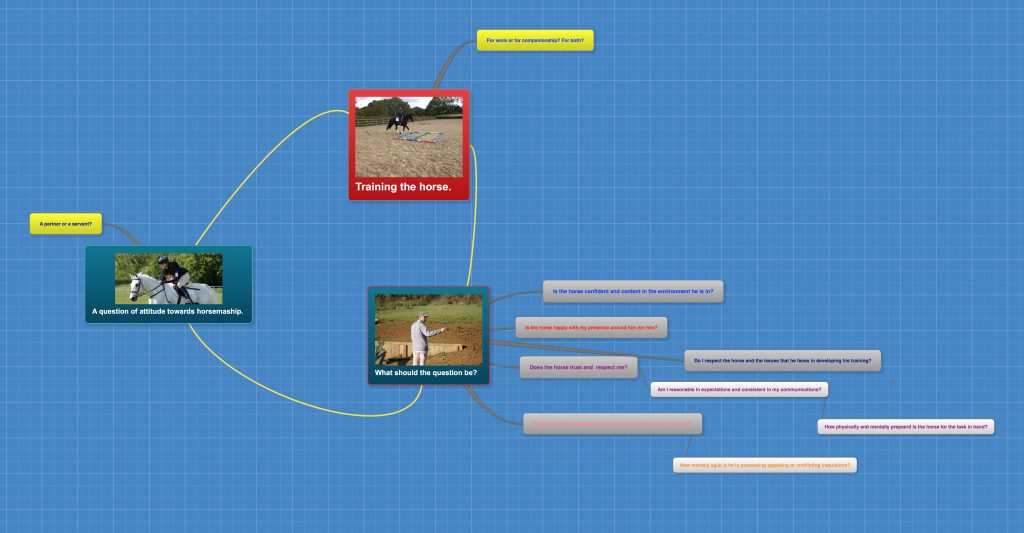 A question of equestrian sport (jpg.)
Follow the link below for a clearer PDF file of this mind map.
a-question-of-equestrian-sport
Feel free to leave some comments of your thoughts in setting up a positive zone of learning for our horses and riders.