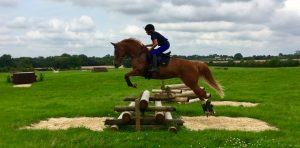 Exhilarating Cross country riding
We had a fabulous afternoon  of Cross Country training at MKEC. Wonderful to see all the horses and riders grow in confidence and hone their skills in going a cross the country efficiently and safely!
Great stuff!
Get in touch with petros@theequestrian.co.uk to arrange your session.